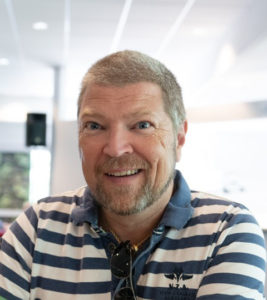 Dr Björn Pilström MD PhD
Managing Director
An experienced life science executive, Björn Pilström has more than 20 years' experience from public enterprises as well as small and large pharmaceutical and medical device companies across the globe.
Dr Pilström has an MD from the Karolinska Institute in Stockholm and a PhD in Immunology. After working for the Boston Consulting Group in Stockholm he has spent eight years in New Zealand and Australia working for e.g. the New Zealand Blood Service and Bio Nova International in Melbourne.
After returning to Sweden in 2009, Dr Pilström has worked for the Swedish pharmaceutical company Sobi as well as for Pfizer in Sweden. He is also the inaugural president of the Swedish Industry Physicians' Association, a branch of the Swedish Medical Association.
His expertise revolves around medical affairs, business development and strategic due diligence. He speaks five languages fluently and has worked as a freelance translator since 2008.
Privately he has four children, plays and teaches chess and runs the local chess club in the local community outside Stockholm. When time allows, a golf ball gets its well-deserved beating and other favourite pastimes include cooking and enjoying a good meal.