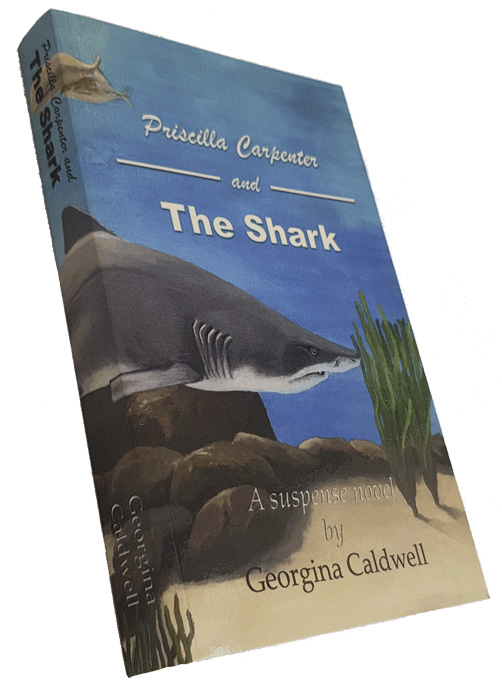 6 August 2018
Today, Arcandis released the first novel in the Priscilla Carpenter series, Priscilla Carpenter and The Shark, by Georgina Caldwell. The story revolves around the young Australian vet student Priscilla Carpenter who is working at the Melbourne Aquarium when one day, a shark attacks one of the divers. Priscilla and her best friend get drawn into an adventure trying to find out the explanation behind the shark's behaviour.
The cover features an original oil painting  by the talented artist Tina Perborn. It is available from Amazon as paperback or ebook and will be subsequently released in other markets over time.
See more information on the Priscilla Carpenter site.